• Bees • Ecofriendly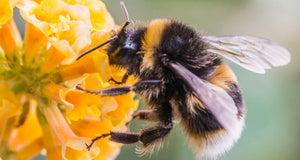 UltimateCloths and Bees. What do they have in common you may ask? Actually, they both are vital to a healthy environment! Let me tell you a little story… This past Saturday was a beautiful day in Ohio. With the temperature in the upper 70's, blue skies and a gentle breeze, it was the perfect time for Steve and I to have lunch with friends on the patio of one of our favorite restaurants. Through the stressors of the past several months, it was a much needed relaxing start to a holiday weekend! Deep breath and a contented sigh. It just...
---
• Chemical Free • Earth Day • Ecofriendly • Green Cleaning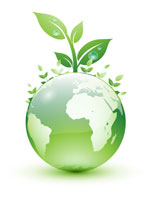 Earth Day is here and we're SO excited about being a part of the solution to make our planet, our homes and our families more protected from the environmental issues that we all face every day. Even though UltimateCloths are a very technologically advanced product, they also give us a chance to go back to a 'Simpler Time' by removing the chemicals from our environment and (ultimately) our bodies and our world. An UltimateCloth is extremely ECO-FRIENDLY because it contains absolutely no chemicals inside the cloth (that could cause fumes in our households & leach into our grounds & water...