UltimateCloth News & Views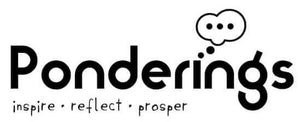 When we were first quarantined, I was determined to come out of this crazy time 1) healthier – exercising, eating better & losing a few pounds, 2) more talented – taking online piano lessons and 3) done with my Spring Cleaning. All great goals… Yet a couple weeks later and 5 pounds heavier, I had to wonder WHY I had only accomplished 1 out of the 3 goals and that one was the Spring Cleaning (go figure, it's an UltimateCloth Blog).  The problem was that I had not even made ANY progress with the first 2! After putting some thought...
---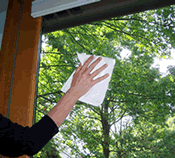 Personally, I love cleaning all surfaces with an UltimateCloth, but I definitely have a greater appreciation of how amazing they are on several specific ones depending on the day! Most days, it's how amazing they are at quickly cleaning up fingerprints and smudges (that seem to appear on a regular basis) on the black granite and stainless steel in our kitchen. Other days, it's a fast wipe of the cloth to quickly remove dog nose prints off the sliding glass doors!  More to come on this, but in the meantime, please share your favorite surfaces!
---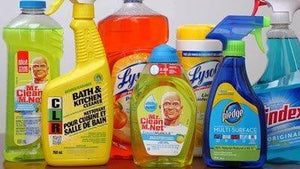 EARTH DAY 2020 is coming up on April 22. But at UltimateCloth, we believe that Every Day is an Earth Day and starts in the individual homes and businesses across America & beyond. Yet, even with all the documented information I'm about to share with you, the fact of the matter is that people want to be 'GREEN', but are hard pressed to do so at the expense of time, money or effectiveness. Many of the products out today that are promoted as 'GREEN' are expensive and frankly... don't work as well as the caustic, messy cleaning chemicals and soaps...
---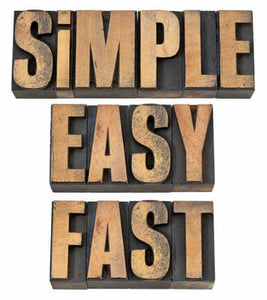 If you're already a customer, you know there are a lot of benefits of using an UltimateCloth to clean. Just to summarize a few: Great Results: Picks up to 99.9% of bacteria and other contaminants. No more streaks, spots, lint or dust. No more fingerprints, dog nose prints, grease or grime!  Safe: No chemicals, non-scratch. Totally safe for people, kids &  pets. Safe for all surfaces. Safe for the environment.  Fast & Easy: multi-surface – tender enough for delicate electronics / tough enough to get grease & grime on stove top, 1 step cleaning – simply wipe & walk away...
---
• Bacteria • COVID 19 • Viruses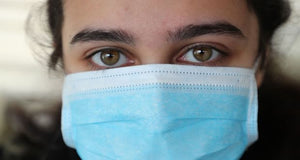 UltimateCloths and COVID 19 - what they can and cannot do!